Crossrail Updates
for Shenfield and Brentwood
Crossrail programme – Brentwood station works update, August 2017
Further details about Network Rail's works at Brentwood station are now available, including information about platform extension works which will be undertaken overnight during August Bank Holiday weekend, and other works planned until the end of 2017.
Read the full works update here.
First of new state-of-the-art Elizabeth line trains enters passenger service – 22 June
Following extensive testing and preparation, the first of the new trains will be introduced into service today on the TfL Rail route between London Liverpool Street and Shenfield.  These are the new trains that will serve the Elizabeth line when the new central London stations open next December (as well as new tunnels).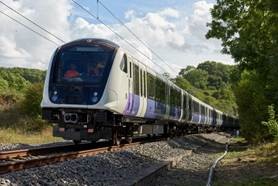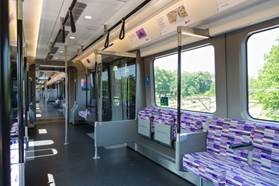 Initially, the train will operate one return trip a day in the off-peak between Liverpool Street and Shenfield. Trains will also continue to be seen on the line as they are used for driver training and also further testing along the route. Further trains will be gradually introduced over the next few months, with eleven in service on the route by the autumn.
The trains are seven carriages (160 metres long) to fit the existing platforms at Liverpool Street and will later be extended to nine carriages (with capacity for up to 1500 people) when Shenfield services extend to Paddington in 2019.
Key features of the trains include:
Interconnected, walk-through carriages
Dedicated wheelchair spaces and additional multi-use spaces for buggies and luggage
More standing room with a mixture of longitudinal and bay seating
Air-conditioning
Intelligent lighting and temperature control
Three sets of double doors along each carriage for quicker and easier boarding and alighting
Improved travel information for passengers to plan their onward journeys
More information can be found on the TfL website.
New timetable
On 21 May TfL introduced a new timetable, providing:
Eleven additional services from Liverpool Street to Gidea Park in the mornings which will benefit customers travelling eastbound towards Essex
Three new services from Gidea Park to Liverpool Street in the evenings which will benefit customers travelling westbound towards central London
As a result of the introduction of these additional services there have been some changes to the timings of other services.  For full details please view the timetable here or check the TfL Journey Planner. 
Other recent progress
A significant amount of upgrade work is being carried out along the route to replace track and overhead lines, improve stations and deliver step-free access.

In preparation for the introduction of the new trains and the future Elizabeth line, Network Rail recently completed significant work in the Shenfield area.  This included a newly built platform at Shenfield station, three new sidings to accommodate the new trains and the complete remodelling of a rail junction to improve reliability and increase capacity both for fast and stopping services.
Station improvement work
TfL and Network Rail are also working at stations to prepare for the Elizabeth line.  TfL has opened a new booking hall at Ilford York Road and completed ticket hall refurbishments at Manor Park, Seven Kings, Brentwood and Chadwell Heath stations. Work to provide new lifts at Manor Park, Seven Kings and Maryland is progressing well.
Network Rail is also lengthening platforms to accommodate the longer trains, upgrading ticket offices and installing lifts.  Step-free access will be provided at Harold Wood, Goodmayes and Gidea Park stations in the autumn, with Forest Gate following in early 2018. Additionally, a major station rebuild is planned for Ilford and proposals for significant improvements at Romford station are being considered by Havering.
For further information about the station improvements please visit TfL Rail improvements.
Crossrail appreciates the continued patience and support of our customers and neighbours while this significant programme of upgrade work continues.  The introduction of this first train marks the next stage in the delivery of the Elizabeth line that will deliver significant benefits for east London, including new trains, better stations and improved connectivity.
Current Crossrail works and the effect they are having on businesses in the Shenfield area
The Chairman of the Brentwood Chamber of Commerce, Colin Barber, has written a letter to the following individuals to address current Crossrail works and the effect they are having on businesses in the Shenfield area:
CEO of Crossrail
CEO of TFL
CEO of Greater Anglia
CEO of Brentwood Borough Council
CEO of Essex County Council
With copies circulated to the following:
Louise McKinlay
Sir Eric Pickles
The Editor of the Brentwood Gazette
To date, the Chamber has received replies from Network Rail and Essex County Council.  Please click on the appropriate links to read the full responses from each organisation:
Crossrail Reply from Network Rail
Crossrail Reply from Essex County Council
The Brentwood Gazette has also published an article about the official complaint from the Chamber: http://www.essexlive.news/brentwood-chamber-of-commerce-file-official-complaint-letter-regarding-crossrail-works-in-shenfield/story-30251909-detail/story.html 
New trains from late May

The first new passenger train arrived in London at the beginning of March and is currently being tested across the network between Liverpool Street and Shenfield and as far as Southend.
The new trains will be gradually introduced into passenger service on the Liverpool Street to Shenfield route from late May. These trains will be seven-carriage trains, at just over 160 metres long to fit existing platforms at Liverpool Street. They will also serve the new platform 6 at Shenfield which is currently being constructed by Network Rail. By Autumn, there will be 11 new trains meaning half of the train fleet will be run using the new trains, and some of the older trains will remain in service through to 2019.
Key features of the trains include air conditioning, modern on-train passenger information systems and walk through carriages. They are fully accessible with four dedicated wheelchair spaces on each train plus separate multi-use spaces for buggies, luggage and bicycles. Three sets of double doors along each carriage will allow for quicker and easier boarding and alighting and there will be a mixture metro-style seating with longitudinal and bay seating throughout the train.
For information on the new trains and progress on the Elizabeth line please visit the TfL Elizabeth line page here – https://tfl.gov.uk/travel-information/improvements-and-projects/elizabeth-line or follow Crossrail on Twitter @Elizabethline
If you would like to report to the Brentwood Chamber of Commerce any Crossrail issue(s) that are having a direct impact on your Shenfield or Brentwood business, we invite you to complete the form below.
Please note that you should also contact Crossrail directly with your concern(s) so that they can log your enquiry on their system and take appropriate action.
24-Hour Crossrail Helpline
You can find more information about Crossrail on the Brentwood Borough Council website