Wellbeing Evening with Virtual Networking
July 14 @ 7:00 pm

-

8:30 pm

Free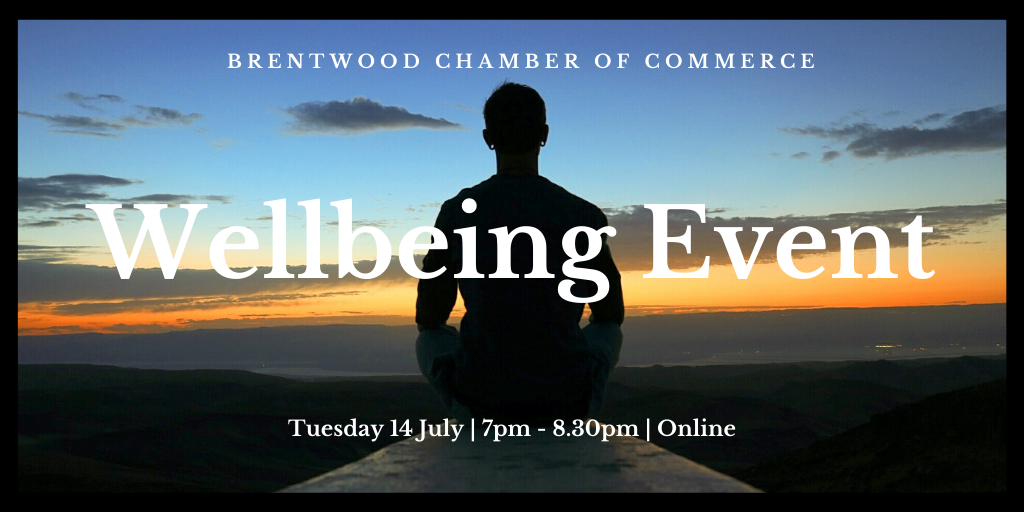 Wellbeing Evening
To book your place please

click here
Date & Time: Tuesday 14 July 2020 | 7pm-8.30pm
Duration: 1.5 hours
Host: Sally Sykes
Guest Presenter: Charlotte Noon of Charlotte Noon Coaching (www.charlottenooncoaching.com)
Description: Using NLP techniques to help teenagers overcome post-lockdown anxiety.
Tickets available: until 12pm on Tuesday 14 July
Charlotte Noon of Charlotte Noon Coaching: I help young people aged 12-18 to remove the barriers which hold them back from being the best version of themselves they can be.
I have been a teacher at secondary level for 15 years and have run my own English tuition business (www.mrsnoonsfullenglish.com) for the past 5 years, alongside home-educating my own children and have seen first-hand that being a teenager is tougher than it has ever been. The pressure they are now under in schools to achieve academic success is at an all-time high. In addition to this, they are bombarded with images on social media which encourage them to compare and despair. Sadly, many young people lose sight of the fact that the most fabulous asset they have is their own uniqueness and instead of celebrating this, they often spend all their time striving to meet others' expectations. This often leads to:
– Anxiety/depression
– Stress-related illness such as Chronic Fatigue Syndrome, eating disorders, self-harm or OCD
– Phobias
– Low self-esteem
– Lack of direction/motivation
– Friendship/Family issues
Using coaching techniques and Neuro-Linguistic Programming, I teach young people the skills to access the confidence and self-belief within them which will enable them to pass exams, get the job they want, form positive relationships with others and be happy with who they really are.
I will be sharing some NLP techniques with you, which can be used to support the teenagers in your care as we come out of lockdown.
Spaces are limited to 25 members with non-members welcome to register for space availability. Once you have registered via Eventbrite, you will be sent an email before 7pm on Tuesday 14 July providing you with a meeting ID, password and meeting link to access Zoom.
When registering your place please ensure you have confirmed as an attendee if you would like your contact details shared with attendees following the event.
Please note you do not need to have a Zoom account to join the meeting, but if you are accessing via your mobile/ipad then it is best to download the Zoom app in advance.
We look forward to seeing you soon!
To book your place please

click here
Related Events