October 'Netwalking' Event
October 7 @ 5:00 pm

-

6:30 pm

Free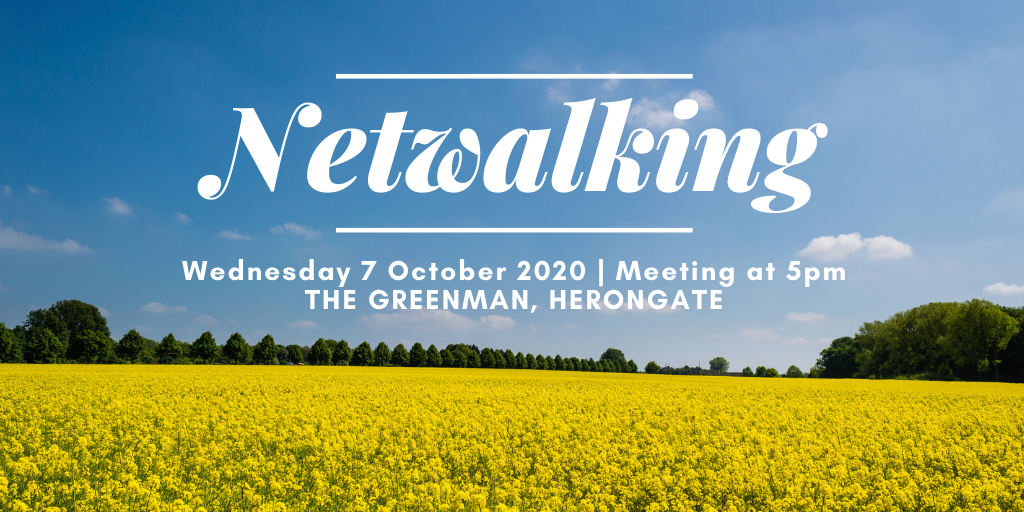 Brentwood Chamber of Commerce Netwalking events are an excellent opportunity to meet your fellow members and find out what is happening in the world of business in Brentwood.
Netwalking is a totally different concept from regular networking, combining the relaxed informality of a walk in the countryside with a chance to share the experience with some different people. Walking tends to encourage conversation, and there is a natural tendency to chat and mingle with fellow walkers where social distancing will be observed.
The walk will commence from the pub car park. We will walk at a leisurely pace, for approximately an hour and a half, followed by an opportunity to enjoy a drink. If you can't join us for the walk, but would like to come along for a drink later, you would be very welcome.
Non-members are welcome to join us and discover one of the many benefits of being a member of Brentwood Chamber of Commerce.
Feel free to bring a guest with you. Dogs are also welcome and walks will go ahead whatever the weather!
PLEASE REGISTER FOR A FREE TICKET, SO THAT WE HAVE AN IDEA OF NUMBERS & TRACK/TRACE PURPOSES, THANK YOU! CLICK HERE
Related Events