Making M&A activity successful for your business
18/06/2020 @ 2:00 pm

-

3:00 pm

Free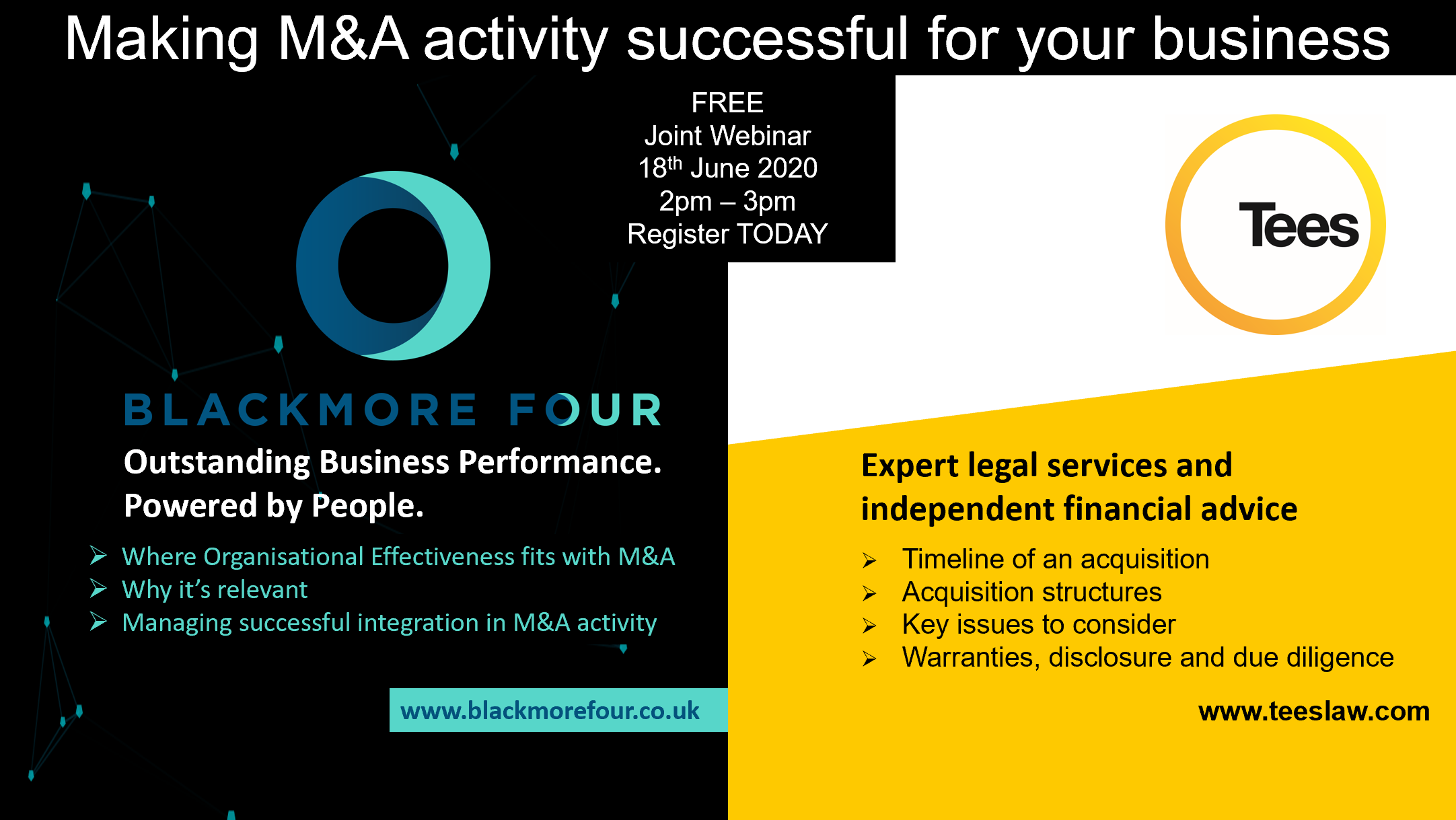 Matthew Emerson of Blackmore Four is joined by Charles Kirk & Elizabeth de Cruz of Tees to discuss how to plan for M&A activity successfully
Making M&A activity successful for your business isn't as straight forward as some might think, there's lots to consider in the process.
With the potential of more opportunities to grow your business through M&A during COVID-19 becoming available, business owners and leaders need to ensure the target company to be acquired or the merger prospect is compatible to the existing company, pre & post transaction.
Tees will discuss the timeline of the acquisition process, the types of acquisition structures to be deployed and any key issues to consider including warranties, disclosure and due diligence.
Blackmore Four will supplement this by answering where Organisational Effectiveness fits into the M&A activity timeline and why it's relevant, whilst's providing the key areas to address to ensure a successful integration of two or more businesses.
With more change anticipated in the future for businesses, Blackmore Four and Tees are proud to be working together to deliver free information relevant to ambitious business owners/leaders.
Register for this event and hear how you can make M&A a successful way to grow your business in the future.
Related Events