Later Life Insights
26/11/2020 @ 11:00 am

-

12:30 pm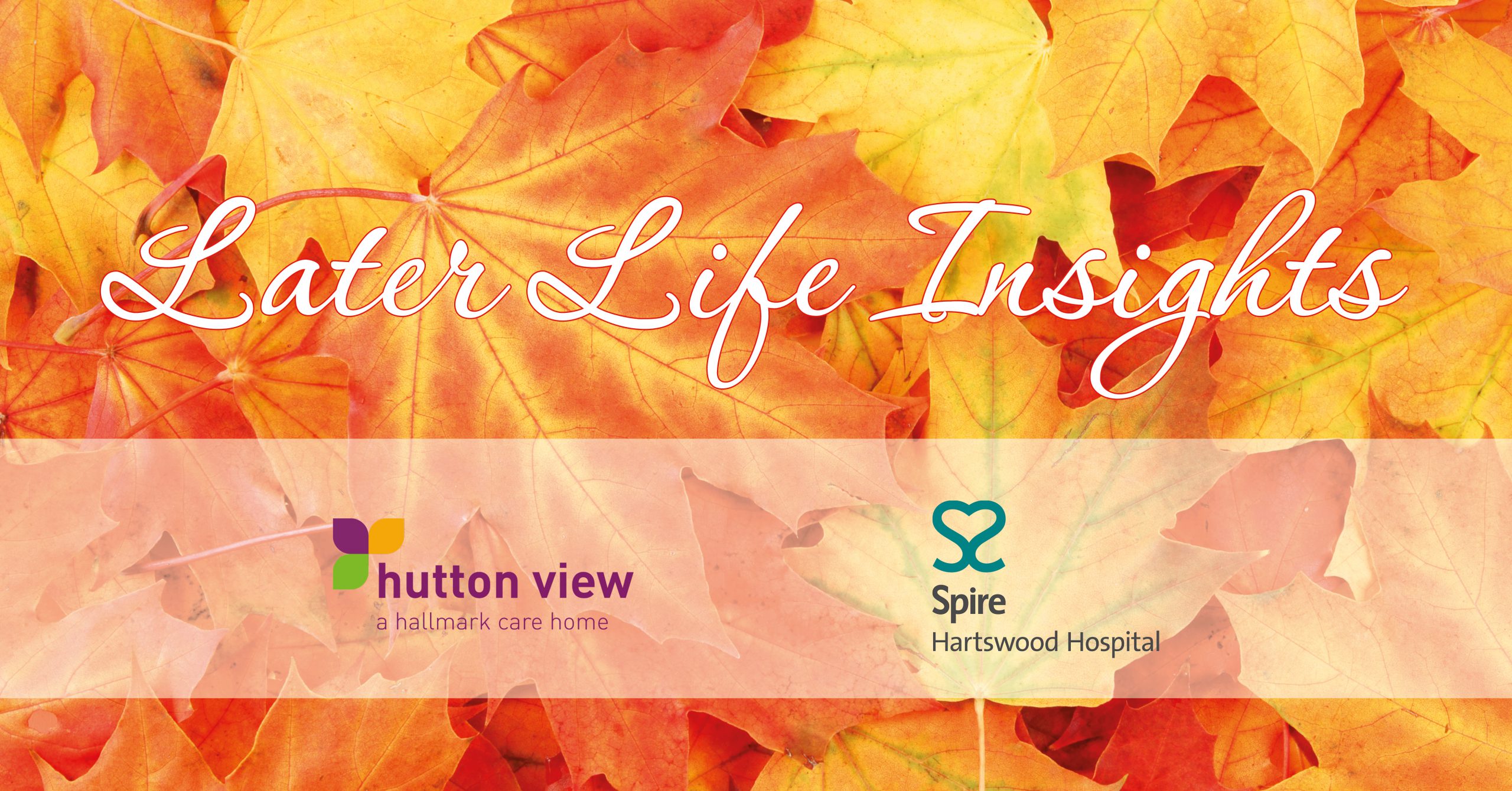 Join us online for a fascinating discussion around Falls Prevention, Incontinence and Design for Later Life Living. #LaterLifeInsights Hutton View Care Home
 is delighted to announce the first in a series of "Later Life Insights" webinars in collaboration with the
 Spire Hartswood Hospital
, Brentwood.
Over the course of this webinar delegates will have the opportunity to hear from Spire Hartswood Hospital's leading Physiotherapists and from Hallmark Care Homes Chairman Avnish Goyal, covering a range of subjects including falls prevention, incontinence and design for later life living.
Agenda:
11.00 : Welcome and introductions. Carl Roberts, Customer Relationship Manager Hutton View Care Home.
11.10 : Falls prevention – Key things to look out for. Sophie McGuire, Deputy Physiotherapy Manager, Spire Hartswood
11.20 : Incontinence – Let's get the conversation started. Aishling Burke, Men and Women's Health Physiotherapist, Spire Hartswood
11.40: Keynote address on design for later life living. Avnish Goyal, Chairman of Hallmark Care Homes and Ambassador for Alzheimer's Society
12.10: Q&A with speakers. Live question and answer session with the speakers. Post your questions in the chat box or email them in advance.
If you have any questions regarding this event or would like more information about Hutton View Care Home, please contact Carl Roberts on carl.roberts@hallmarklcarehomes.co.uk
Related Events